Grafana Tutorials
Welcome to my course on Grafana
Grafana is the leading open source tool for visualizing metrics, time series data and application analytics.
The tutorials in this documentation supplement my Grafana Course on Udemy and YouTube
✔ NEW STUDENT DISCOUNT
✔ One Time Payment per Course
✔ Full Lifetime Access
✔ Certificate of Completion
✔ 30 Day Money-Back Guarantee

* Access To All Of My Other Courses Included
* Loyalty Badges
* Cheapest Option
* Cancel Subscription Any Time

Grafana Introduction Video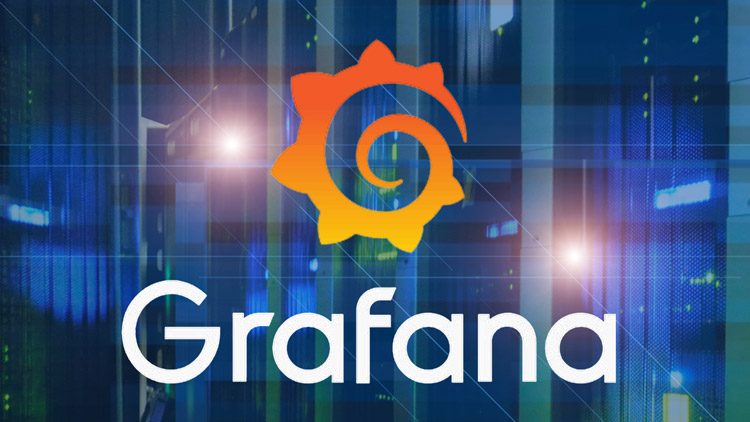 I demonstrate many things in this course, with all the example commands provided for you to easily copy and paste.
This is a "learn by example" course, where I demonstrate all the concepts discussed so that you can see them working, and you can try them out for yourself as well.
With this course, comes accompanying documentation that you can access for free. You will then be able to match what you see in the videos and copy/paste directly from my documentation and see the same result.
In this course we will,
Install Grafana from Packages
Create a domain name, install an SSL certificate and change the default port
Explore the Graph, Stat, Gauge, Bar Gauge, Table, Text, Heatmap and Logs Panels
Create many types of Data Sources from MySQL, Zabbix, InfluxDB, Prometheus, Loki and Elasticsearch
We will configure their various collection processes such as MySQL Event Scheduler, Telegraf, Node Exporters, SNMP agents, Promtail and Beats
We will look at graphing Time Series data versus Non-Time Series data
We will also install dashboards for each of the Data Sources, experimenting with community created dashboards plus experimenting with our own
We will monitor SNMP Devices using Telegraf Agent and InfluxDB Data Sources
We will create Annotation Queries and link the Log and Graphs panels together
We will look at Dynamic Dashboard Variables, Dynamic Tables and Graphs
We will look at creating Value Groups/Tags and how to use them with different kinds of data sources
We will set up Alerting Channel/Contact Points and understand the different alerting options, configure an example to detect offline SNMP devices and demonstrate receiving email alerts via an SMTP server
At the end of the course, you will have your own dedicated working Grafana Server, which will be in the cloud, with SSL, a domain name, with many example Data Sources and collectors configured, that you can call your own, ready for you to take it to the next level.
Once again, this is a "learn by example" course, with all the example commands available for you to copy and paste. I demonstrate them working, and you will be able to do that to.
You are now ready to continue.
Thanks for taking part in my course, and I'll see you there.