Graph Panel
Video Lecture
| Section | Videos |
| --- | --- |
| Visualisation Options | |
| Overrides | |
| Transformations | |
Description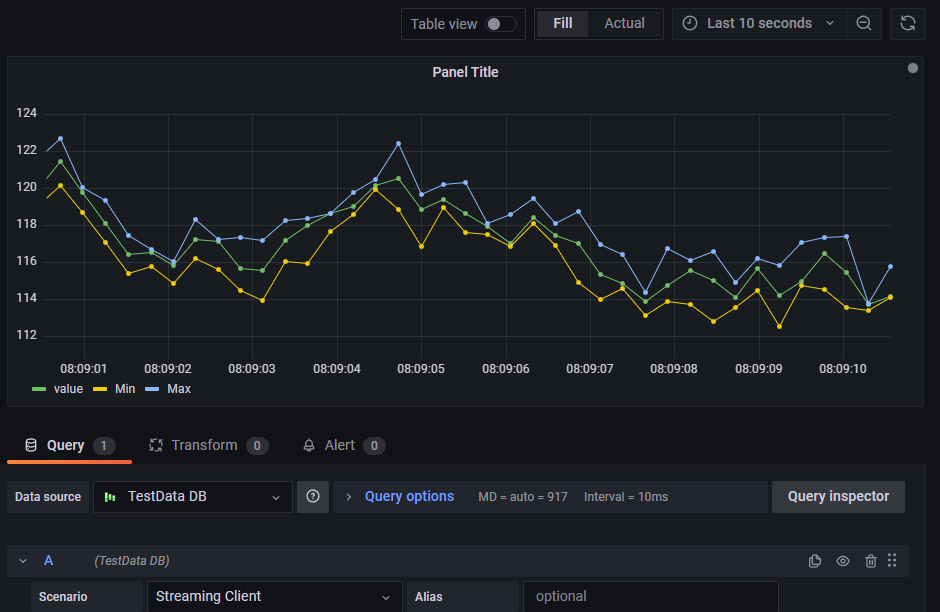 Useful Links
Grafana 10 and Ubuntu 22.04 Notes
The differences are mostly cosmetic,
The Dashboards → Manage option has been changed to ☰ → Dashboards.
Instead of pressing a specific button for [New Dashboard], you need to select [New] → New Dashboard
Time series → Axis option now allows you to set the time zone.
The order of the options at the right, when editing a time series, is presented different.
When creating a new dashboard, it will be created, by default, as an empty panel. To create a new visualisation, select the [Add visualisation] button. You can then select the default data source. Choose the TestData option.