Point Domain Name
Video Lecture
Description
Note that this section is optional, but it is useful if your Grafana server is accessible from the internet, you want it to look more professional to clients, and you want to have fewer problems sending emails from it.
I have a domain name already, and I can add subdomains to it, so I will create a new subdomain, grafana.sbcode.net and point it to the new IP address.
After waiting some time for the record to propagate, I can then visit
http://grafana.sbcode.net:3000 instead of using the IP address of the server as the URL.
Note
Adding a domain name to your Grafana Server is optional.
To check the progress of a domain name propagation, you can use the dig command.
Or a good online tool such as DNS Checker
Purchasing A Domain
If you don't have a domain name, and your colleagues can't lend you one or even create a subdomain for you, then you can get cheap domains from Namecheap
Use the Domain Name Search Tool and try anything. The cheapest domains at the moment are the .xyz and .website domains.
Namecheap also has an advanced DNS config tool which allows you to create subdomains. The @ symbol in the image below is an alias for the main domain that is being managed.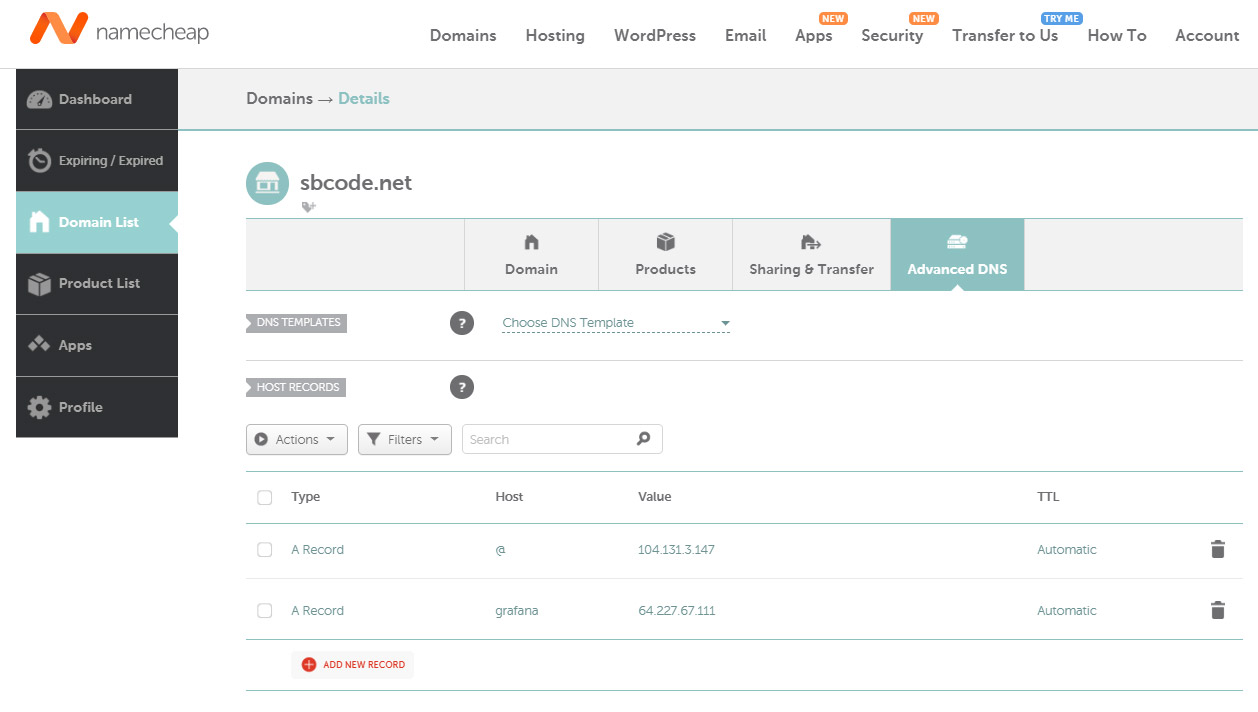 The grafana line in the above image, is an example subdomain added for the main domain that is being managed.
Grafana Cloud
If you use your own Grafana Cloud deployment, then you will already have a domain name being your-account-name.grafana.net
While it is important to know the inner details of managing your own Grafana server, it can later be more strategic for your business to outsource the many aspects of it. Visit Grafana Cloud to start the process.
Benefits,
Upgraded 28-day trial to Grafana Pro (vs. the standard 14-days)
3 users
10k metrics
50GB logs
50GB traces
Automatic updates
30 notifications for OnCall
14-day retention
Sign up at Grafana Cloud
Grafana 10 and Ubuntu 22.04 Notes
There are no considerable differences to be aware of as shown and discussed in the video.